1. SECRET SUPERSTAR Everyone has the right to dream!
Duration : 150 Minutes Genre : Drama
Zaira Wasim : the fresh face which we all first saw in Dangal has now turned into a star, she shines completely, and justifies the term "Superstar" in the title. One can see, how genuinely she plays Insia. Meher Vij : She portrays Insia's mother, who complements Zaira's character like no other. Applause worthy! Aamir Khan : He plays Shakti Kumar. We have all seen Aamir in his different avatars, and the audiences should not be missing this one! He is hilarious! Raj Arjun who plays Insia's father is ferocious. Tirth Sharma who portrays Chintan is lovable.
Story : Secret Superstar is a story relating to a daughter/girl who dreams to be a singer; A mother who loves her daughter like no other but also feels helpless at the same time; A father who is stubborn and violent towards his family; A friend who would go to any limits to help out the girl he adores, and a struggling arrogant music director who turns out to be the helping hand in the girl's life. Secret Superstar will make you angry, love, laugh, weep, smile in its 150 minute duration. It's a story of the bond of a mother and her child. Advait Chandan has done a remarkable job on this one.
Music : The tracks of Secret Superstar maybe just ordinary, however "Main Kaun Hoon" wins hearts.
Overall, Secret Superstar is a must watch by all ages. Aamir Khan Productions bags in a sure shot winner this Diwali.
Credits: Natasha Keswani
2. Secret Superstar (2017)—- A secret recipe for success
Bollywood has been going through some tough times during 2017 starting from Salman Khan's disaster dilemma to Varun Dhawan's cheesy acting. Luckily some films during the year created some satisfaction such as Baahubali 2 and Mom.
So the story revolves around a 14 year old named Insia who resides in a suburban city that goes by the name of Vadodara which is in Gujarat. Insia's dream was to pursue a career in singing and her mother is highly supportive of Insia's decision to become a singer but her abusive and cold- hearted father invades her comfort zone which results in her dreams being crushed. So Insia decides to secretly pursue signing by posting a video and uses a burqa to hide her identity so her father don't find out. The video goes viral and it catches the attention of a failing and dim-witted Casanova music director Shakti Kumar. With the help of her mother and Kumar, how Insia manages to pursue her dream and what happens afterwards is basically what this film is about.
Honestly, the teaser and trailer made me more excited for Aamir Khan but watching this movie made me realize that Aamir Khan wasn't the only important factor in the film. I loved this movie for how it was and how it looked. Advait Chandan deserves a bow because this debut filmmaker managed to master the craft of producing a screenplay that kept all the emotional factors in its place which also kept the audience engaged throughout the 143 minutes of the film.
The acting in the movie was phenomenal.
Zaira Wasim steals the show completely. Her acting had a clear justification to never fear anyone before pursuing a dream and her Dangal mentality managed to cover that.
Meher Vij was nice and heartwarming as the mother for Zaira. Luckily in my opinion, she was not bad in Bajrangi Bhaijaan where she did the role of the little girl's mother but in this movie she manages to execute the mother role according to our expectations.
Despite Aamir Khan's role only appearing half of the film, he still managed to act like the same khan who we all adore a lot. His flirty and sleazy humor managed to ma laugh a lot of times.
Raj Arjun's first attempt as an abusive father figure kept the film smooth.
The music was nice but I felt some tracks had weak compositions and Amit Trivedi has done it in some films like Qaidi Band and Shaandaar. Lyrics were fantastically produced by Kaiser Munir.
Anil Mehta's cinematography keeps the script of the integral and consistent.
Overall, I loved this movie.
1) Beautifully written and directed. 2) Well performed 3) Nice Camera work
Enjoy your Diwali with this film at a theater near you.
Golmaal Again will surpass the box office for this film. Secret superstar should fall into the 50-75 crore range. But just rely on the film more than the box office.
3.75/4- Bollywood's most proper flick
Credits— Author: oazam from Singapore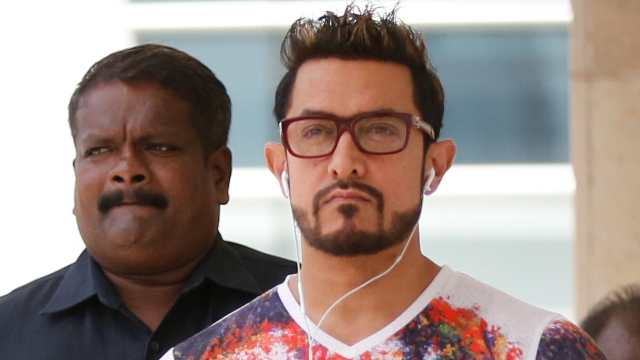 3. Moving, thought provoking, emotional and inspiring.
Secret Superstar is one of the finest films in recent times that makes you laugh, cry and at the end you go home with a feel-good emotion and give your mother the tightest hug ever.
The film is about an emotional journey of a teenage girl Insiya Malik from a middle class family of Vadodara who attempts to hurdle her way past some monumental challenges to pursue her dream of becoming a famous singer.
As an Aamir Khan film, you always expect it to be different from others and socially relevant at the same time – 'Secret Superstar' being no exception. Promoted as a film about women empowerment, it does not only revolve around that topic but also speaks volumes about various other social issues such as domestic violence, female infanticide etc that no mainstream cinema has ever dared to put lights upon.
Drawing a completely refreshing plot line, debutante Director Advait Chandan has shown some really good directorial skills for his first film. Maintaining a watertight screenplay, the film never lets you shift your focus and keeps you on the edge rooting for Insiya. A few sequences might seem to be little dragged out and could have been edited for perfection.
When it comes to acting, all the lead actors – Zaira Wasim, Meher Vij, Raj Arjun have given their career best performances. Zaira as Insiya is charming and her acting in the singing sequences look extremely believable with her lip-syncs and guitar movements being spot on. Meher Vij as Najma plays mother to Insiya and delivers a memorable performance. Raj Arjun is the stand out performer in the film. He was totally convincing as the demon of a father and makes the audience hate him bad. Tirth Acharya as Chintan too has done a great job as Insiya's supportive friend. Aamir Khan, as music director Shakti Kumar, in his 20 minutes role of a never-seen-before character truly plays 'dal me tadka' and gives the audience some rare bursts of laughter.
Music of the film is very simple, soulful and extremely situational. They tend to grow on you each time you hear and makes a definite impact during the sequences on big screen. The only different song in the album is 'Sexy Baliye' which comes during the end credits and the quirkiness of it makes the audience standing on the aisle till the very end of it.
Overall, the film leaves a long lasting impact on your heart letting the story teller succeed in his attempt. The usage of social media shown as a medium of expressing hidden talents is very relevant in today's time. The mother-daughter bonding as shown in the film is one of the major highlights. The depiction of teenage love makes you blush and takes you back to your school memories.
Lastly, there are many such secret superstars like Insiya in our societies who get suppressed due to various social issues and don't get enough exposure. Here's one for them to keep believing in their dreams. Secret Superstar is a definite must watch for people of every age group.
Credits Author: Deepanjan Dutta from Kolkata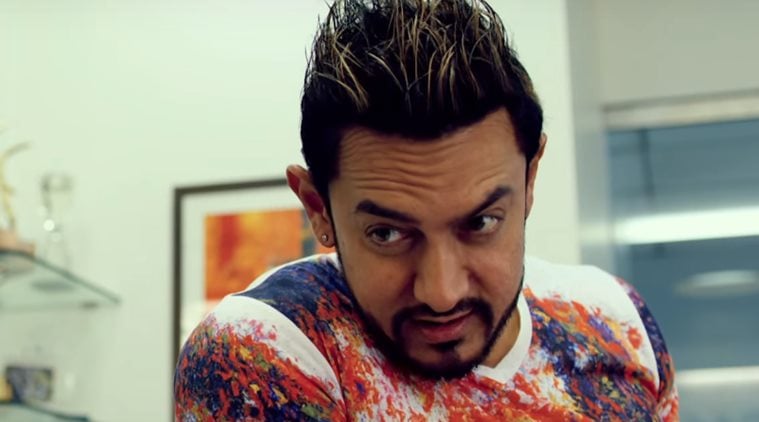 4. Although AAMIR KHAN – NAAM HI KAAFI HEI. But seriously this movie is so much more then that..
*** This review may contain spoilers ***
Although AAMIR KHAN – NAAM HI KAAFI HEI. But seriously this movie is so much more then just him..
Its a really simple story. Never trying to be something out of the box. Just trying to be a good , truthful and good hear-ted film by doing all the things right. And that it did, with some flaws , Yes.
Advait Chandan is a debutante director , and he is certainly not great. In fact he cant control his scenes from turning itself from Drama to Melodrama. So yes , there were some minor melodrama here and there.
That aside , the film is lengthy , a lot of songs ,which were not awesome , sweet but not awesome , not as good as i would like them to be for sitting extra minutes in the hall , that's a very average work from Amit Trivedi. But not all of them taste your Patience. Some are really good , MAIN KAUN HOON is an exceptional piece of compositions , And NACHDI PHIRAN is really melodic . Also songs are placed well . Its just that although they fulfill their purpose but not without slowing the film. Then again , its not a fast film by itself.
Some other faults were , the relationship between INSIA (ZAIRA WASIM) and SHAKTI KUMAR (AAMIR KHAN) is established too quickly which is hard to believe , when it comes to Music Industry.
But the movie had its heart in the right place. In fact it had its heart in more then one place (and all those places were the right one).
First and Foremost , its a movie about believing your dream and standing up for it.
But my favorite theme was the MOTHER-DAUGHTER relationship. The way Mother and her Teenage daughter talks in this film , the topic they discuss , all the way from childish things like making faces on LAPTOP CAM to all the serious discussion about the mother must give Divorce to his husband because she deserves better life , i have never seen such practice relationship between Mother and a Teenage daughter in any Bollywood film.
Then there is the Domestic Violence issue. Including how Woman in some part of Indian society doesn't have a freedom to live on their own terms and have to be submissive to their husbands. Its one of those topics which our society doesn't want to accept as a reality even after everybody knows its a truth , and the Bollywood also usually shy away from this topics . But we have seen this topic in few number of films. Its done in a slight subtle manner here , as its a movie about teenage Girl's dream , also u know , its a Diwali Film.
And lastly there was teenage love-story too. Which was also not the best i have seen in Bollywood films but believable enough..
The way Zaira Wasim have started her carrier in Bollywood with such strong two film , i don't think any other child artist have got such a launch. Thanks to Aamir Khan of coarse who in many interviews have said she is like a daughter to him, interestingly enough i can see his love to her in many scenes of the film too. But that doesn't take any credit from her. Zaira did a really fine Job. Even in the scenes where she had to act like a singer singing a song. Playing a singer is not that easy , even adult actors sometime do it wrong.
Meher Vij is a loving mother everybody wants. She has been shown as an illiterate woman , but it was shown very nicely that , its not the education you need to be a great mom, rather its good heart , love for your children , fighting for their dream and ability to sacrifice which makes a great Mom. Thankfully , i have got one of my own.
Aamir Khan was deliberately Overacting here. And he was hilarious. Every time he opens his mouth , will make you laugh. Which makes me wanting an out an out Comedy film from Aamir. We only get bit and pieces of Shakti Kumar's own life as he was not the central character. There was one scene where Aamir says to Zaira that they have a same kind of life , but he never completely explain her how. And yes there were some emotional scenes of him too . He was there in the movie exactly as much as required. It was not a cameo. Not even an extended cameo. More then that.
So that's it. Bear some melodrama , some cliché , some predictability , some unnecessary but well placed songs and you will get a movie which far better then Bollywood offers every Diwali.
7.6/10
Credits Author: Anup APu Kumar from Delhi, India

5. Secret Superstar is certainly super hit in terms of its content and superlative performances.
*** This review may contain spoilers ***
Secret Superstar, a film by Advait Chandan, is a perfect treat to movie lovers in this festive season of Diwali. Diwali is a festival of not only lighting lamps outside but it is all about how we deal with the darkness inside. This festival is also about the inner triumph and winning over one's fears, insecurities, compulsion to succumb to situations and accepting defeat. In this film, we see a 15 year old girl who dares to fulfill her dream of becoming a singing superstar. It is about her journey to be the singing sensation through her you tube videos and finally becoming the playback singer. A very simple film but it showcases serious issues underlying in our patriarch society. The story has lot of heartwarming moments, rather some heartbreaking moments as well. The film has some beautiful mother-daughter moments. One gets amazed at the kind of maturity a 15 year old girl has in understanding her mother's ordeal who constantly suffers due to domestic violence. The film prompts us to question our own existence, do we die even when we are breathing and is there any life left within us when we don't dare to dream, don't stand up for our rights. The film does take certain cinematic liberties, certain conflicts getting resolved in not-so-realistic manner, and of course making certain scenes a bit melodramatic. But, these minor flaws don't snatch away the potential of Secret Superstar to be a super hit. Secret Superstar showcases domestic violence, female infanticide, hypocrite patriarch society, in discrimination between a girl and a boy child, imposing marriage on teenage girls etc. On the other hand, it also projects the spirit to live life on one's own terms and conditions, with the feeling of power of liberation from inside, set oneself free from all negativeness and toxicities around and pursue passion in a focused manner etc. Watch Secret Superstar.
The film begins with a few students singing Antakshari in train. Insiya's (Zaira Wasim, Dangal fame – young Geeta Phogat) entry happens with her singing a beautiful song 'Sapna re…'. Chintan (Tirth Sharma), her classmate, seems to be smitten with her. Insiya's mother Najma Malik (Meher Vij) waits at Vadodara railway station to receive Insiya. Insiya gets troubled to see the scar of domestic violence on Najma's face. The initial scenes make it very clear that Insiya belongs to a conservative family. Her Father Farookh Malik (Raj Arjun) does not give a damn to his wife, humiliates her, physically abuses her for even small things. He is against Insiya playing guitar and following music. He does create hurdle for Insiya. But Najma is a big support system for Insiya. She finds out her own ways to support Insiya without Farookh's knowledge. Still, both of them are unable to stand up in front of Farookh who just can't tolerate Insiya's musical interests. Insiya has her paternal grandmother Farrukh Jaffar and a younger brother Guddu (Kabir Sajjid) at home. Guddu brings his innocence to the story.
Shakti (Aamir Khan) is an arrogant Music Director who has lost his credibility. His personal as well as professional lives are under the media scrutiny. He picks up fight with other artists as well. As per one of the dialogue of the film, he creates remix of those songs which never got released.
What paths Insiya choose to fulfill her dream? How does Shakti become instrumental in facilitating her journey and giving a boost to her dream? How does Najma support Insiya in fulfilling her dream? How does Najma manage to fight her humiliations by husband? What role Chintan play and how he manages to grow to be a good friend of Insiya? Farrukh Jaffar plays the role of paternal grandmother of Insiya. Initially her character seems to be that of a mere spectator but her one dialogue towards the end makes her presence and character clear.
I think, it is intentionally chosen to keep the characters not –so – perfect. For example, Insiya is not shown as a perfect daughter, sister or granddaughter. This makes the character look realistic.
What appeared unrealistic in the film is certain aspects viz. Insiya becoming overnight you-tube singing sensation, and how she gets the support of an otherwise arrogant and flamboyant Shakti. The plot is certainly predictable, but yes, the film does keep the audience intrigued.
The best performance comes from Mehar Vij as mother Najma. She is so expressive. Zaira Wasim also gives a great performance. She brings lot of maturity to the character of Insiya. Zaira is good in projecting her vulnerabilities, her excitement, irritation, impatience and passion etc. Raj Arjun is good as father, one tempts to hate him for his typical dominating behavior. What to talk about Aamir Khan? He is one actor in our country, whose preparation and transformation for every role is absolutely incredible. In Secret Superstar also, he has very few scenes, but his presence is felt throughout the film. He has so convincingly projected the brat, arrogant, flirt, short-tempered as well as compassionate Shakti. He loves real talents. He has his grievances of not getting his due from the industry since he has not received any awards. Tirth Sharma as Chintan is also very good and noticeable as a teenage friend, admirer and supporter of Insiya.
Secret Superstar is the story of triumph over inner and outer toxicities which keep us away from following our dreams and passion and henceforth not living life at all. Secret Superstar is certainly superhit in terms of its content and superlative performances. Secret Superstar is about how a teenager achieves her dreams in spite of all odds. She is not ready to play victim card but she takes up the charge of the situation and chooses the best possible option. The film belongs to Zaira and Meher. A wonderful gift on Diwali, the festival of lights.
Author: binducherungath from India

6. Count One More Classic in APK's Bucket. Birth of A Genius Director and Great Actress.
SECRET SUPERSTAR REVIEW : Watch it as an Aamir fan, you will not be disappointed. Watch it as Aamir Hater, you will not be disappointed. Watch it as Neutral quality cinema lover, still you won't be disappointed.
Acting- I won't be surprised if despite being a Child Actress (not fully) Zaira Wasim wins Best Actress Awards for the film by crushing many senior actresses of Bollywood. First film as a lead actor and she delivers performance to remember for years. Meher mam you deserved big films, big roles and i'm sure you will totally nail it just like you did as Nazma. Supporting star cast highly appreciated. Aamir as Shakti Kumarrr is completely Hilarious. He hardly has 20 minutes role and 10-12 minutes goes in Overacting (Character need), few people even asked in theater, Why is he doing so much overacting? Yet he has got few moments to explore an Actor in him, and he makes you laugh out loudly in few scenes for complete 5-6 minutes.
Writing- It is Powerful. Story is realistic (has some illogical moments but very very small and forgettable) and has enough twists which increases curiosity among audience.
Screenplay- You may not see it regularly that a film with run time of 150 minutes keeps you engaged throughout. Secret Superstar manages to do so, a slight let down in 2nd half while moving towards climax it looks 5 or 10 minutes longer than expected. But come on emotions takes time.
Music- Dear Amit Trivedi you have failed to deliver a chart buster but thanks for Melodious 'Nach Di Fira'. Every song is situational so doesn't make you bore, though we expected Hit songs which are actually not required for the film.
Cinematography- Fairly Good, nothing impressive, extraordinary or noticeable.
Direction- Advait Man, you just arrived with a Bang. What a debut man, may be i'm making an overstatement but you could be Best after Hirani in Future. The way you crafted the Story, used twist at the right moments, the way you used Nach di Fira song in 2 version that vision is just Outstanding. No big sets, No expensive things yet a perfect cinematic frame on screen. All The Best for your Future, i wish to meet you soon and thank you for this Classic.
Final Words- As a whole, Secret Superstar is 'Classic' and Best Film of the year so far (Leveled with Hindi Medium). This one deserves to be watched by entire family this Diwali especially by classes. Mass lovers might not be pleased as it lacks that high entertainment value but still got Aamir Khan's Hilariousness. I'm giving 8/10* to this well made Classic and Strongly Recommend you to watch it at any cost.
Credits Author: Samahire404 from India